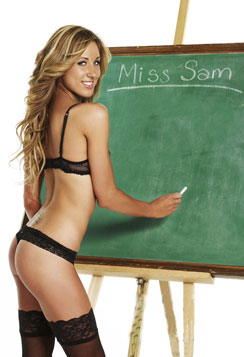 Here are some great tips from webcam model Natsuki Wantanabe. She is absolutely right – have fun while earning some good money!
I have been working as a webcam model for over 2 years now. These tips are from MY observations and what I have learned from experience!
1. I always like to say hello to any customer that comes into my free chat and ask them how they are. Just basic politeness and very easy to do!
2. I think that smiling at customers when they come into my free chat room is also very important. Again very easy to do! I have seen other girls who never smile and they never get many privates as well!
3. I try and vary my outfits on a daily basis. I like to wear different colored bikinis, g strings, sexy shoes etc. The more varied the better! Also make sure you have some toys, oils readily available.
4. Let your customers that you have audio in private chat! Sometimes I like to turn it on in free chat a bit, just to tease them into private chat more!
5. Make sure the lighting where you work is good. Not too bright but not too dark.
6. When I am in private chat, I will always show them my tits after about 1 minute of normal chatting (unless they actually want to just chat normally). I don't like to keep my customers waiting too long in private chat, it's not good!
7. I like to keep a regular schedule and try and go online the same time every day. That way my customers know when and where to see me.
8. Ensure that your webcam is in a good place to show you off to your full potential. Try and make eye contact with your webcam as much as possible too.
9. Never swear at your customers or speak badly to them. It doesn't look good, just kick or ban them if necessary.
10. Lastly, try and have fun! Don't take it too seriously and you can have fun when you are earning some good money!