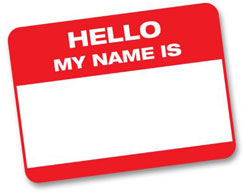 By Angela Leonne, www.angelalive.com
1. First take a minute to think about the kinds of clients you'd like to attract. Then base your character off of what would attract those guys.
Many new performers come into the world of online adult entertainment not understanding that while many men have sexual fantasies surrounding "vanilla" topics, the fetish world is booming. The persona you create in the beginning can greatly influence the kinds of customers who are drawn to you, which will influence your camming experience. For example, while it is true if you are younger looking you may be inclined to put your hair in ponytails, talk in a high-pitched voice, giggle a lot and play up the "barely eighteen" role, you'd better be prepared for the father/daughter incest taboos, the "so how old were you when you lost your virginity" questions, and even the domineering guys desiring to "teach" a younger girl all about sex who will flock to you as a result. So before you name yourself "Just8Teen", you may want to think outside the regular boy/girl sexual norm, learn a bit about fetishes and taboos, and decide what you are and are not comfortable catering to.
2. Think of a name that you won't mind sticking to for a while.
While it is true that some experienced cam artists only work one website, it is a good idea to try working different places to see where you will feel the most comfortable and earn the most money. Most mainstream websites like Streamate and ImLive do not allow you to share outside information with customers and will shut you down for doing so. This is why you should keep the same screen name wherever you work. If you switch websites or even wind up building your own site one day, you want any guy who ever spent lots of money with you to be able to find you easily so he can do so over and over again!
3. Think of a name that you can stick to for a while.
Many performers prefer creating names that run in the format of "First name, Last name" or "First name, adjective". While this helps with the inevitable "what's your name" question, there is absolutely nothing wrong with creating any type of name you desire. But once again it makes sense to think about the possibility that camming turns out to be a great source of income and you wind up doing it for several years. If you start out at age 18 and name yourself "SexyTeen784", but wind up camming until you're 27, it may be kind of difficult to pull that off long-term. Likewise if you're a natural blonde but might dye your hair one day, you definitely don't want to name yourself "BlondieXXX123".
Some of these tips may seem to be common sense, but it is often easy to overlook the small things when starting out a new business venture. Good luck to you, and happy camming!