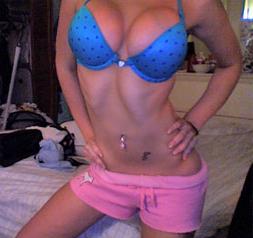 The overall amount of cash you can accumulate from performing in front of a webcam is based on the skills you develop to give the paying surfer what they want! As a beginner cam model you would earn less than more experienced girls until you have some more cam show practice under your belt.
It's quite common for a web cam model to earn $500 a week. $100 for 5-6 hours work is an ok amount of income when working as a cam girl in the current economic climate, however, earning $150 over 12 hours is quite small. After you've gained more experience, you should be able to get the $150 over just 3 hours. Experience and confidence are two important aspects (practicing in front of the mirror or recording yourself on cam can help learn a lot). The first step is to make sure you have a weekly schedule with the times you're available to do web cam shows. Stick to this schedule each week and if possible display it on your profile page for interested surfers – you may find you get regulars before too long!
Beginning models in a studio can expect to earn $60-80/day, however once you have more confidence and experience as a cam girl, you should be able to start making somewhere between $3000-4000 per month for the same amount of time.
In today's online world, a web cam girl can be successful with her own cam site rather than going through a host! No matter your body type, there are always horny people out there who'd love to spend time online with you, watching you do your stuff on cam!