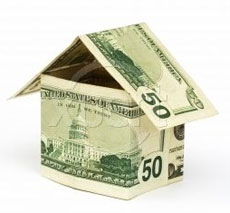 I've made a mistake that many beginner cam models do. I've trusted part of my business to 3rd party service and it has suspended my account for no reason. Here is what happened:
Last week my account at AWeber got banned due to violation of their Terms of Service. In particular they found my blog's content as pornography and sex-related. WTF?! If you don't know what AWeber is, it's the best email marketing solution that allows building mailing list  and then send mass emails to all subscribers. If you have already subscribed to my newsletter (through subscribe to my newsletter popup form) you may have noticed that every time I publish new posts on my blog you get an email about this. I could do all this without AWeber but AWeber has very high deliverablity rate (so your email doesn't end up in spam folder) and many more cool features.
So my AWeber account got suspended for the non-sense reason mentioned above, I've lost 89 email addresses that I've collected so far, my blog doesn't have that nice popup subscribe box, I don't have access to very useful reports about my subscribers, and so forth.
Now how it all relates to the title of this post. Many cam models fall exactly into the same trap. You may have opened account on MySpace or Facebook for example. Spend hours and hours building your fan base by shooting content (pictures and videos) and publishing it. Then suddenly random moderator finds your content pornography and sex-related and just closes your account due to violation of their Terms of Service. Or some of your fans reported. Or may be your competitor reported. The point is it could be multiple reasons your account will be closed and all efforts are gone.
That's why you need to have your own site – your home on the internet. If you host it on adult friendly hosting there is no way it could by shut down (unless you publish content that violates the law). So spend all your efforts on your site. Publish pics and video to it and then use other sites to announce what you've published. If your account gets closed on these sites you lose nothing but some source of traffic.
Blog is the most easy to setup and very affective type of site for adult models. So start your blog today if you don't have one yet.