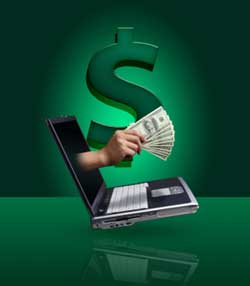 Sooner or later cam girls start getting regular members who visit their private shows periodically and spending good money. Most of these guys are hoping for serious relationships so they start trying to get in touch in real. And the first step they can do is send you money directly. You need to think twice before accepting this offer.
Once you accept the request regular member needs to know your real name and possibly address. This is the good chance for him to get all this information. He starts sending money and relationships get closer.
Some guys feel like you are boyfriend and girlfriend. So they start getting jealous when you have private shows with others. Others actively looking for real date. I know one cam girl whose "virtual boyfriend" showed her his passport with visa and air ticket in one of their private shows. Can you imagine how she was surprised? He came, they met and she had to tell him that she is not actual interested in him.
Some cam girls can handle this. They provide false information, accept money through their friends, write down the "story" for each good paying member and sucking out money from a bunch of members simultaneously. If you can handle this you probably should.
But in most cases it's better to find such members who regularly come for private shows and acknowladge that this is just a show. Most of such members are older guys who understand that cam model is interested in their money and not in him.