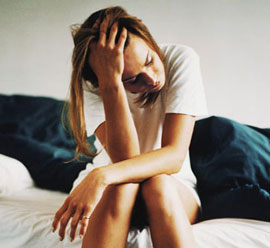 In this post webcam model
Raven Skye shares her tips on how newbie cam girls can prevent burn-out from camming.
Working as a webcam model can be a fun and lucrative experience.You get to work from home, make good money, and you can have a lot of fun. However, there are some drawbacks.
Burnout is one of the potential negative experiences. Burnout happens when you work too many hours or for too long and you start to get sick of camming. This happens a lot with models who have been camming for many years. When you get burnt out you might experience depression, not wanting to go on cam, and you might be sick of dealing with customers and men in general. If you support yourself solely on camming, this is a big problem.
There are some things you can do to prevent becoming burnt out on webcamming. Make sure to get plenty of sleep every night. Try to set and stick to a work schedule and enjoy your downtime. Go out for a walk, read a book, go out with friends, etc. Have fun on your time off from work. Too much work and not enough fun time can definitely lead to burnout.
One final tip is to register and spend time on industry forums. Talking to and sharing stories and thoughts with other cam models can be very therapeutic and fun. Most people would not understand the fetishes you have to deal with, the thoughts you have, or the other negatives to the job of camming. But you can talk and share openly with other cam models on forums. It is very fun to laugh at the interesting conversations you have on a daily basis and share tips with other models. There are many of these types of forums and you can find them by asking other webcam models or doing an internet search.
These things can help you enjoy camming more and prevent burnout so you can have a long and lucrative camming career.