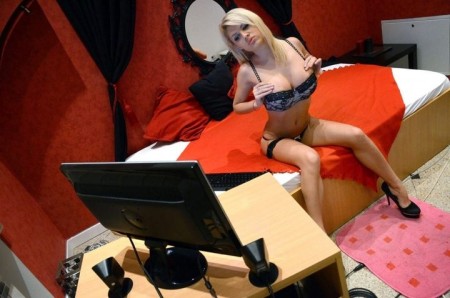 Whether someone intends to work full time for a web cam site or just for some extra money, choosing the right adult web cam site can be pretty difficult. And that is because this industry has literally exploded in the last decade, each day seemingly seeing the opening of a new such enterprise. Keeping this in mind, how can one choose between the new, emergent businesses and the old, already established ones?
The answer might seem easy at first – go for the site that has already proven itself, because that site will be the one to offer you the most. But is it so? In very few words, it might just be. An old adult web cam site already has its own frequent visitors, some of which might as well be yours. Furthermore, when working for an old website, the risk of not getting paid is greatly diminished – as said, these are businesses and they wouldn't have flourished if there was something wrong with the payment system.
And there is even more than that, something that doesn't pertain to technical difficulties – and that is where the room moderators intervene. Working with an already established website means that everybody knows what their job is. The room moderators will most likely be able to spot any trolls or stalkers from the first moment they enter – and this alone will diminish the stress such a job might bring you. But there are also cons to working with an already established website. And this comes together with everything that was said until now. And the biggest issue is to find your first clients, since they may already be hooked by other models.
How about the new adult websites, (there are many of them that have been launched lately, but we will only mention SpicyWebcams). Will it be easier to start working with them? Basically, it also depends on several factors. A major con would be to attract the clients to a website that hasn't proven itself and that hasn't received any positive reviews. In a way, nobody would enter them without actually knowing that their money is well spent. As far as a client is concerned, there is only one reason for which an adult web cam site doesn't have too many client – and that isn't the fact that it is an emergent one.
Nonetheless, the pro is that once you've hooked your clients you can say that they are yours – if you keep the shows interesting for them, it will be quite a while until they find another model, simply because that website doesn't have that many hosts from the first place. Furthermore, the offer of models isn't too varied on new adult websites. And this is a big pro, especially if you are not included in the same category as the predominant one. It's easy to understand why, since you will be like the spot of color in a sea of non­-colors. It can be tricky, however, with the payment system and any other aspect that might concern the technology. An older website has dealt with such issues in its beginning days. A newer one is just facing them – and it might take some time until all the bugs are fixed.
All in all, it might sound appealing going for the new adult website and work for it. Just like it might sound appealing working for the already established one. The thing is that this choice should always be made while keeping in mind what your attributes are and how willing you are to break on the market. Once you have established what your aim is, choosing between emergent and established adult web cam sites should be as easy as pie.