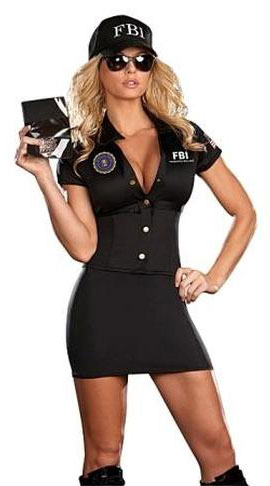 This funny post was written by web cam model Solar. She explains how you can stalker a guy you met on a cam site (if you need to

)
Every camsite has "no personal contact" thing in its rules. It's not because they are so evil and don't allow poor camgirls share contact info with their favorite members. It's for your own safe, girls. But, well, rules are made up to break them! For example, you are single and suddenly you meet online a cute guy who claims himself single as well. You like each other and make plans to meet in real, but still you have a slight feeling – what if he is not what I think..? Calm down, girls, no need to waste you nerves guessing. I will tell you how to stalk members! 😉
First of all you need to find out your honey's last name. Do it carefully- tell him something like this: " What is your last name, my love? I wanna know if it fits well with my first name..hehee!" No man can resist it lol. But you must look the most innocent saying that so your prey doesn't figure the terrible truth! Now you know his last name and first name of course, also you will need state he lives in. Ok now all you need is to go to whitepages.com enter his full name and state and VOILA! Now you know his home address, landline number and people he lives with! Note: members are also not idiots, so do not share your last name with them, or else you are risking to run into a maniac and a stalker!
Ok, so now you know home addy and that he isn't married but still have no idea about his personal life, what if he has a girlfriend!? Not a problem, girls! There are social networks for finding that out! I suppose you already know his email and full name. Put them into search box of every social network site! Sooner or later you will track his ass down. If your love's name is John Doe, but he might have registered under some J.D. MonsterCock on Facebook for example, make a next search by his email.
So you found him. Now you can make conclusions and see how he acts out of chat with you. What if you found out he had a girlfriend but was claiming himself single in chats with you? No need to arrange a scandal to him, just revenge him in an elegant manner! You already know the home addy where he lives with his not knowing anything girlfriend, right? Now it's time to go to Ebay.com and order him a blown up doll, a buttplug, advanced gay sex toys kit, giant rubber fist or anything else that comes up to your mind! Use imagination, girls! Do not forget to register account under his name so that his girlfriend can see his name on a package with giant rubber fist and can make correct conclusions about his real orientation!