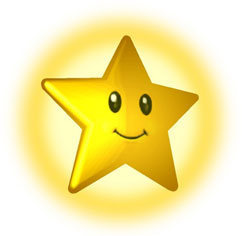 The strongest factor in determining an entertainer's launch to mega stardom depends primarily on their individual ability to both anticipate and to adapt. This continues to be the ultimate formula to succeed in any industry, and the webcam industry is no exception.
The advent of instant connectivity in our tech-centric generation makes it increasingly difficult for any one individual to keep tabs on every new social platform upon which to implant one's brand. The sheer force and magnitude of the new age of socially-driven consumerism is something which particularly affects the ability for any one performer to be infinitely at the ready— but its power cannot be discounted.
The question then becomes:
How feasible is it to expect any one brand or entertainer to be able to keep tabs on every new app, widget, social media community, etc , when the entire world is essentially, only a click away, anyway?
For entertainers who want to go the distance, it will require either an advanced and/or intuitive level of foresight or willingness to seek out those professionals who can fill in where they cannot.
This would include identifying the most ideal social management systems which:
work best functionally (i.e.: are simple to use or easy enough to master)
have the widest reach,
provide pertinent in-real-time data
and have the highest long-term potential.
Those performers who can successfully respond to the 'group market' and the desires of their fan base (who now have more opportunities to directly engage, interact, and share feedback collaboratively than ever before) will thrive in any form of entertainment.
Therefore, connectivity and community is where an entertainer's focus should be.
Lastly, we must remember that our brand of entertainment is as much a luxury item as any other.
The Next Big (Luxurious) Thing will always evolve, rise, and shine—– as per usual.
Xxxo,
Sandra London