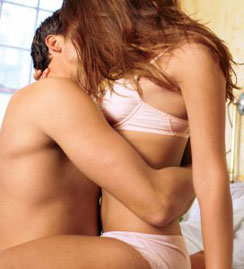 Solo camming can sometimes be boring and bringing in a partner can not only give you someone to talk to, it can be an exciting addition for your customers. If you already have a boyfriend or girlfriend who is open to the idea, that is the best. You might also be able to find another webcam model to pair up with. Just remember that you will have to split the money.
If your camming partner is new to this business they might have the idea that they are just getting paid (or helping you get paid) to have sex on cam without any limitations or restrictions- pure, sexy fun. You definitely should make it as fun as possible, but remember that ultimately, camming is a job. Your partner will be asked to do all kinds of things he or she may not be "into". Be prepared to give fetish shows and to be asked to do some very specific things. Guys pay to see their fantasies-not your boyfriend's! Also, you will often be popping in and out of shows. Some guys only stay for a couple of minutes and your boyfriend/girlfriend may have to stop mid-sex and not be able to finish for awhile. This tends to be a lot harder for guys. It can be difficult to get erect and stay erect at a moments notice only to be back in free chat a minute later.
Also be prepared emotionally. Customers can sometimes be jealous or downright rude. They may criticize your partner or make fun of him. Usually, if you cam with another female, the criticisms come less but still be prepared to be constantly compared with each other, ie she has better boobs/ass/face, etc. Don't take it personally, customers are just telling you their preferences and you can use it to your advantage during a show.
Chemistry is also very important for couples camming. My girlfriend and I rehearsed when we first started camming together. Now it comes naturally to us but it did take practice. Find out which positions, toys, and acts work best in your performance and show off your best assets. Don't talk over each other and also know each others limits. Some fetishes may be no big deal to you but are off limits for your partner. Communication is key!
Make sure you both have good attitudes before going online. Customers can sense when you are angry at each other, so don't argue or fight right before a show-that will just be a waste of time because your chemistry will be off and it ruins the mood of your room. One good way to ensure this is to do something fun or romantic together before you go online. Go on a date, give each other massages, or watch an episode of your favorite show together.
Camming couples have the potential to make a lot of money. Whether its a one time event or you are partners throughout, always make sure you are in tune with each other to make the best out of your show!