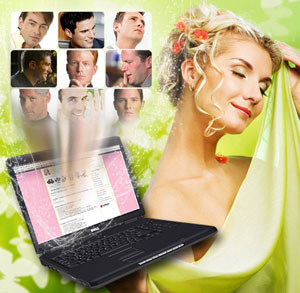 The reason why many cam models have their own web sites is to sell their content directly to fans without paying commission to third party web sites such as Clip4Sale, Netflirt, etc. In most cases they sell picture sets and video content. But when it comes to selling cam shows there are very few options that independent cam girls have. In most cases they perform cam shows via Skype and other instant messengers which has its pros and cons as described in this article. But there is another great solution that independent cam models can use and take advantage of. It's been adopted by many successful cam models and porn stars.
Imagine having your own web site where you can perform members only cam shows similar to how you do it on cam sites and at the same time you don't pay any commission collecting 100% of the profit. You can spend few thousands to have this nice feature implemented on your web site, plus your hosting costs will increase up to $100 a month because video chat eats a lot of bandwidth. So it looks like very expensive solution that cam models just can't afford. Well, there is another solution that is absolutely FREE.
When you sign up with Streamate, OnHerCam and some other top cam sites they will provide you with videochat solution for your own web site for FREE. Here is how it works:
1. You have to sign up with cam site and be active model on it
2. You need to have your own membership site, i.e. web site where you charge fans for accessing your protected content (pics, videos, etc)
3. Once you have it, cam site will provide you with a special code that you can place on any page of your site that is protected (i.e. member have to be logged in in order to see this page).
4. Now you can announce to your site members that at certain day and time you are going to perform your members only cam show.
5. All you need to do is log in to your cam site's account at the predefined date/time and start private cam show. Your site members will be able to see it on your site as so it belongs to it and will never guess that it actually comes from the cam site. They have already paid for the membership to access your private content (and to watch your cam shows) so you don't have to share any profit with cam site.
You might be wondering what's the catch here and why cam sites give this all up for free. Here is the catch (which is not really the catch). While you perform members only cam show for your site members, cam site's members can buy access to it as well. They will pay per minute to watch your cam show and you have a chance to make even more money! This is the win-win for you and for the cam site – you have a powerful tool to provide regular cam shows for your site members; cam site gets additional content in the form of your cam shows that they have a chance to sell.
If you have your own membership site or thinking about having one, the solution described here will power your site with nice video chat platform and it's FREE. The only drawback is that your cam shows become not exclusive to your site members only. But this is the only price you pay.
Does anyone use this solution for your own independent cam girl web sites? Please share your experience in comments if you do.