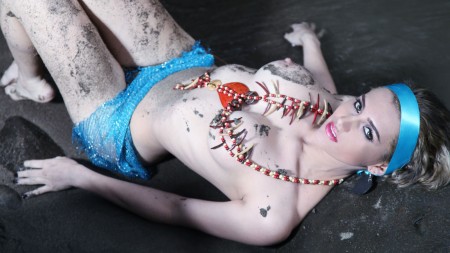 There are many things, concerning the webcam industry that only its models know. Those models are usually looked upon as today's whores, which is a complete bogus. Many of those girls choose to keep their cam life a secret, so they wouldn't get discriminated or hated; however, some models from webcamchamps.com decided to share their deepest secrets.
First, we had a cute and a very young cam model that just started this job. She sounded very nervous, almost frightened, but what does she have to fear? Well, it's very easy once you are already in this job, but one of the hardest things is the beginning. How will you appear to other people, and how will you be judged? As she said: "Getting ready for work is quite fun, and no big deal, except when it's your first day as a cam girl!"
Webcamming can be very fun; you can talk to strangers and fulfill their dirty desires. However, what happens when one of your relatives or close friends stumbles upon your cam channel. How do you explain that to the family? There is nothing wrong with being a cam model and for some of the girls, it is quite different from being a porn star, but your family might not see it that way. Almost every cam girl we interviewed said a very similar thing: "I just started working, and it has been a lot of fun! But, what if my family stumbles upon my channel?"
Then there is always the money problem, which is one of the biggest reasons behind every decision about becoming a webcam girl. There is nothing bad about that decision! The more popular webcam models are known to make a lot of money, even though their physical or virtual bosses (studio vs. freelance) take most of that income. Whenever we asked a model about their money status, they simply replied something similar to: "At first, I became a cam girl just to be able to pay my bills. Turned out that I can fully support myself with the amount I began to make!"
When most people think about cam girls, they judge and call them the Internet whores; believing that they became webcam girls because they dropped out of school, and they cannot do anything else. This may or may not be true, and in most cases, it is not. Some of these models are extremely smart and have high IQ. They are simply trying to earn money so they can pay for their school expenses: "When I became a cam girl, I didn't understand why guys liked watching and paying for webcam sessions, and I still don't understand. However, they are putting me through college, so I am happy working as a cam girl!"
Overall, not all cam models are the same, and every one of them comes from a different background. Most of them are actually just trying to earn money for their school while others try to earn money so they can support their families.