Dear Cam Models,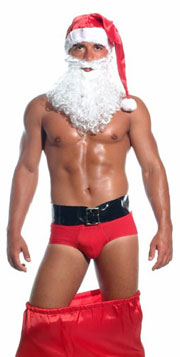 Just wanted to wish you Merry Christmas and Happy New Year! I wish you this new year to be a blast for your webcam modeling business and much more profitable than the old one. And of course I wish good health for you and your family.
I want to thank all my loyal readers. I'm glad you found my blog useful. Thanks for all your nice comments, questions and suggestions. I promise to keep my blog even more interesting and useful in the new year.
Also big "thank you" to those successful models who contributed into my blog with their tips and advices for the beginner cam models: Aaliyahlove, Ashley Steel, Bella Bellini, Abbie and many more   I'm getting a lot of 'thank you' emails that I should really pass to you.
In this new year I'm planning to complete two projects. The first one will be an eBook that explains how to market yourself to get more traffic to your site and make money with it.  The second will be the membership area on my blog where I will be posting video tutorials on how to set up and run your own web site. So stay tuned.
Have fun these holiday season. Drink much but not too much LOL.
With best wishes
Alex Shwarz