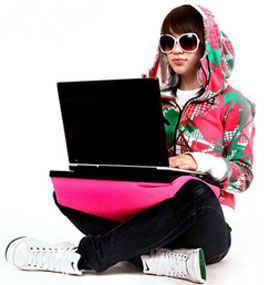 One of the most popular categories on my blog is Beginner Cam Model Tips. It's been a while since I published any articles with the tips for beginner cam girls so I thought it might be a good idea to bring it to live again. Hence I came up with the idea for this contest:
First 7 cam models who write an article with the tips for beginner cam girls will receive $15 cash price!
Every cam girl faces some challenges at the beginning of her web cam modeling career. And once you overcome the challenge you might have that feeling "I wish I knew this before". So if this happened to you why not to share it with other beginner cam girls so they don't deal with the challenges you faced?
If you have the original idea for the article please contact me here to discuss. Once I approve your idea you can write an article and send it to me. I'll pay you $15 right away via PayPal, check, money order or however you prefer. In addition I'll give you the credit for the article by linking to your site, cam network profile or to whatever you want. The only requirement that I have is that the article has to be at least 300 words long (which is not that much at all).
It shouldn't take more than 30-40 minutes to write an article with the beginner cam model tips if you have an idea what you are going to write about. Considering the value that it will bring to beginner cam girls and $15 compensation for your time (and link to your site/profile) this is a win-win situation for everyone! So contact me with your ideas now. This contest is open to the first 7 participants.
P.S. Although my site targets cam girls I know that it's been useful resource for cam boys as well. So if you are male cam model and would like to participate in the contest hit me up as well.