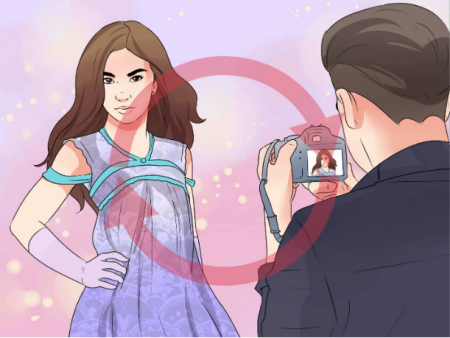 Did you know that Adult sites get more steady traffic than Netflix, Amazon, & Twitter altogether? Yes! In fact, 30% of internet traffic is from Adult videos alone. From biggest adult sites hiring billboards in Times-Square to social media sites like Tumblr being pasted with adult videos all over, adult video streaming is way too big than one can even think of.
Reports suggest that the adult industry is worth about $97 billion currently. For instance, Hollywood roughly makes $10 billion after releasing around 600 movies each year. And here comes the adult industry, which makes around $15 billion each year after releasing more than 13,000 films. The money that adult video streaming industry makes is more than what Major League Baseball, The NFL and The NBA make combined.
Wow! That's big.
Now comes the 'the big question'- how could you claim a share from this billion-dollar pie?
It's a mammoth industry and contains numerous ways to make money. Some of the major contributors can be adult stars, cam models, Adult sites, cam sites, and film producers. However, in this article, I am not going to talk about any of these contributors or how to start a webcam business. I will talk about a much-niched way to contribute and make some great money out of the adult industry- A webcam model Agent.
After regular adult sites or tubes, the current scenario is gradually developing a charm for webcam modeling. More and more girls are joining webcam modeling sites in search of quick incomes. Experts state that overall the webcam market, which was around £730m in 2006 (UK) grew to £1.1 billion in 2008. In UK itself, cam sites are massive with more than 27,000 webcam models and 17 million active members.
Cam girl & Webcam Model Agent-a relative survival
After a regular adult star, webcam modeling is one of the most profitable jobs, which allow a model to earn huge amounts from the comfort of their home. You might want to read about "how to make money as a cam girl" to understand why I am considering it as a profitable job. It is important to comprehend that because what I am going to talk about how to be a webcam model agent, is totally relative to how a cam girl makes money. Hence,
How to make money as a Webcam model agent?
Being a Webcam model agent is all about referring cam girls to all those cam sites who need models for their operations. Here is how it goes-
Step 1- You sign up on a webcam modeling site as an affiliate partner, also called as webcam model agent.
Step 2- You get a traceable referral link.
Step 3- You distribute this referral link in your circle through any medium. (Own website, social media share, etc.)
Step 4- Girls who are interested in webcam modeling click on the link and sign up on the particular cam site to become a webcam model.
Step 5- Webcam models do their job and get paid.
Step 6- You get a share (commission) from how much your referred models make on the webcam modeling site.
How to make money as a Webcam model agent?
Two finest aspects of webcam model agency
Earning is for lifetime– Models referred by you on a site keep growing and as they gain experience, they start making more money. Moreover, as long as they make money, you keep getting your share.
Links survive for at least 30 days– Once users click on your referral link, and do not sign-up immediately, the link saves some cookies in the browser. So whenever these models sign up within a month, you would get your referral credit.
Is referral model same for every cam site?
It is almost similar for all the sites with active affiliate programs for webcam models hiring. However, there could be a slight difference in the payment policies and affiliate rules-
Some sites may demand an immediate sign up after clicking on the referral link.
Some sites pay the commission only after the referred models make a certain amount.
Some sites may pay your share for any earning the referred model makes.
Some sites allowing only a certain number of referrals per agent account per month.
How much does a Webcam model agent make?
It depends! But it's significant.
It depends on your marketing and persuasion skills. Marketing for reaching out as many interested girls, and persuasion for convincing them to use your referral link.
Typically, if you are able to get a girl to sign up using your referral link or referral code, you would get 10% commission on her earning. Say, on a fine day, she made $100, your share with 10% commission would be $10. And this just goes on accumulating money in your account every day. The earning multiplies as you get more models to sign up through your referral.
Who pays your commission?
The cam girls generally have a different arrangement with the webcam modeling sites. You would know if you have gone through that article linked above on "how to make money as a cam girl".
So cam girls do not pay your commissions. It is the website that pays. As webcam models receive their payouts from the websites per week, the site will pay you on a similar basis, considering the payouts made to your referred cam girls.
Final tips on how to recruit webcam models
It is simple, share your referral codes or links as much as you can:
Utilize Facebook and inspect related pages and groups.
Search obvious websites and platforms where desperate girls come finding quick ways to make money. Fundraising sites for cosmetic surgeries could be a great place.
Capture email addresses from adult websites and use email campaigns.
Use paid Facebook Ads targeting the relevant groups and pages.
Post on active forums with topics relevant to your search.
Participate in adult chat rooms, communicate, and pitch your proposal. Omegle could be your best bet.
Create your own model recruiting website. This could be a long-term investment but deserves as a shot considering the returns it can give.
Hopefully, this article was able to answers as many questions on how to be a webcam model agent and how to recruit webcam models for making some good money with this awesome affiliate business.