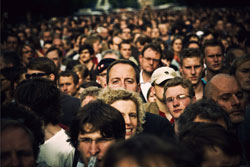 I'm getting a lot of questions from cam girls, who are thinking about becoming independent, on how to start their own membership site. It's not a problem to start a membership site if you ready to invest your time and money but do you really want it? Here are 3 reasons why you shouldn't start your independent venture from membership sites:
1. You Will Need To Invest Money Into Web Site Setup And Design
Membership site software is not cheap. If you want to build a top notch membership site expect to spend $3,000-$4,000 for the set up and design. There are cheaper options of course but they will require more of your time and effort. Or you can use video chat solutions that charge you around $200 a month for using their video chat platform and you'll still have to build a website around them. The point is you got to invest money to have membership site.
2. Filling Your Membership Site With Content Will Cost You
You can't start membership site without having pretty solid amount of content in membership area. This content should combine high quality pictures and videos. It's almost impossible to produce this content all by yourself which means that you'll have to hire professional photographer for this. And it's going to cost you money as well.
3. Lack Of Traffic
Ok, so finally you've got your membership site out. You've spent money on setting it up, design and filling your site with content. If you expect to start getting paying members right away you will be very disappointed. It's just doesn't happen this way when tones of people start hitting your site right after it went life. Your site will be one of many thousands other similar solo girl sites out there. You'll have to work your butt off to promote it in order to get some traffic to your new site. In many cases you'll need to pay for the traffic in terms of buying advertisement on other sites and Google. And only fraction of this traffic will buy the membership. Don't be surprised when it will take weeks! to sell a membership for the first time.
Conclusion
As you can see it's not wise to start from membership site once you decide to be independent cam girl. Your membership site won't survive taking into account the amount of competition out there, amount of money you invest and no return for long time. The smartest way is to build up a large fan base first and then build a membership site selling memberships to your hungry, ready to buy everything from you fans.
Solution
To build a large fan base you do need to work hard promoting yourself on cam networks, social networks like Facebook and Twitter, forums, etc. And you do need to have a web site which in contrast with membership site shouldn't charge anything. You should keep it updating with teasing content and more and more funs will stick around it. Because you don't charge anything to access your site you shouldn't worry about professional design and quality of the content. You won't have to spend thousands of dollars for professional design and photographers. You will be able to shoot it all by yourself with regular digital camera and camcorders. Blogs are perfectly suited for all these needs. They are easy to setup and it's very easy to publish your content with blogs. If you haven't started your blog yet, do it now and start becoming independent cam girl.