One of the affective ways to promote your site is commenting on other blogs. To leave a comment you need to fill out your nickname, email and web site URL. Then when your comment appears in blog post your nickname is linked to your web site. This way you are getting a link which can drive traffic to your website. Search engines will consider this link as well in ranking your site.
I've noticed that many cam girls make one big mistake when they leave comments on other blogs. For example look at my last post comments: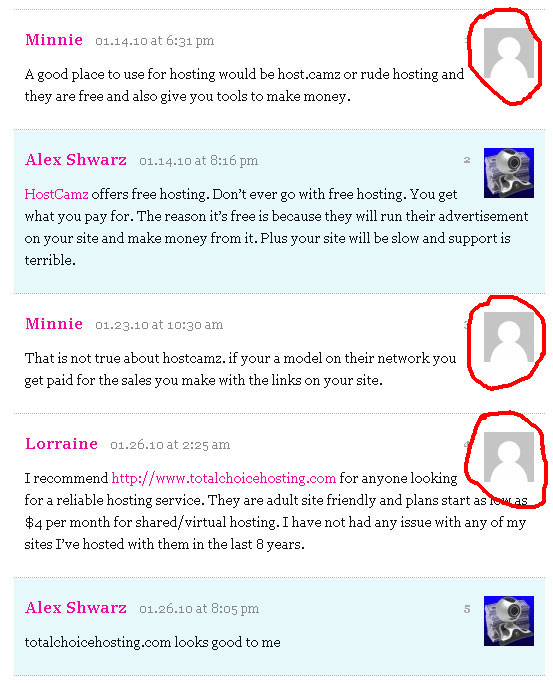 As you can see none of cam girls comments have avatar picture (although mine has he-he). And the same happens on other blogs you comment on. It should be clear that without your avatar image your comment won't be that attractive. Look how these comments would look if you have an avatar image: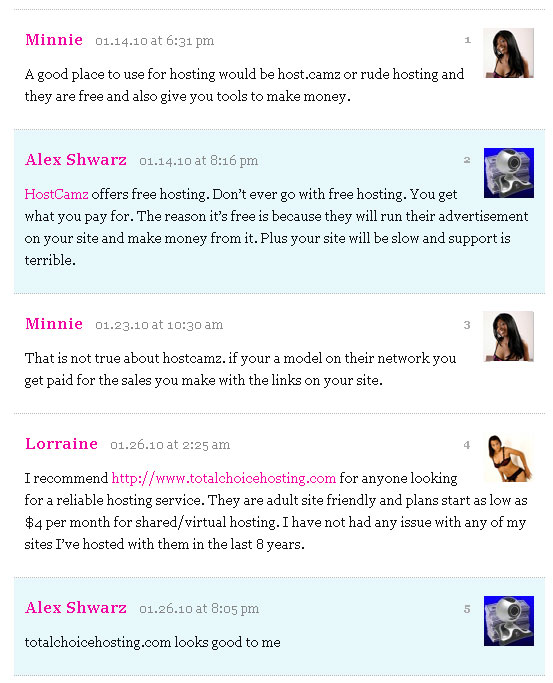 When a horny guy sees the avatar picture like this he would most likely visit your website (by clicking your nickname). This is very affective marketing tactic. You can comment on non-adult blogs where you know your potential clients hang out and get fresh traffic to your site.
It's very easy to make so that your avatar picture shows up on all blogs you comment (well most of them). All you need to do is go to gravatar.com and register there. The email address you specify during registration should be the one you use to comment on blogs. Then you should upload your avatar image and that's it – it will show on most of your comments.
You need to have avatar image attached to your blog comments for the same reason you have it on Twitter or Facebook profile, i.e. to attract potential customers. Set it up once and you'll start getting additional traffic to your site.